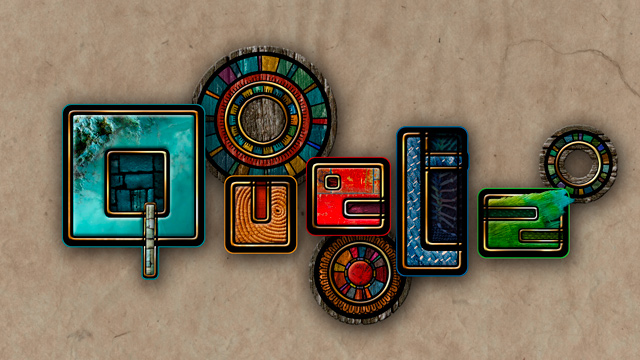 Though my Quetz project is still in a concept phase, I chose to begin working on the look for its head titles. I will use a basic set in After Effects, and a tool I developed in ExtendScript, to explain a few stereoscopic techniques, within my next speech at View Conference (Turin, October 26th to the 29th, 2010).

The speech will take place on thursday, October the 28th, 11.15 am, in Sala Sella (Centro Congressi Torino Incontra, Via Nino Costa 8, Turin).
You can check out the whole program through this link.
And here's the abstract for the speech:
S3D: stereoscopic narrative and perspectives
In the last few years, stereoscopy seemed to be revolutionizing the cinematographic industry. Though, such a revolution is happening at a much larger scale, since a longer time, and in a much wider variety of fields.
Through the explanation of the basic stereoscopic principles, and a wide-angle view over its applications, future scenarios of development will be analyzed in terms of potentials, limits, and implications.
Comparisons will be made between stereoscopy as a research field, as a scientific and educational tool, as a production key strategy, and as a pure trend.
Dealing with cinematography, another key topic will be presented: stereoscopy as a language. Indeed, though technical issues become less and less relevant when dealing with stereo 3d, the biggest challenge will apparently take place in the field of visual grammar, where both limits and opportunities constantly trigger new creative solutions.
Below is a very rough anaglyph I made as a test.