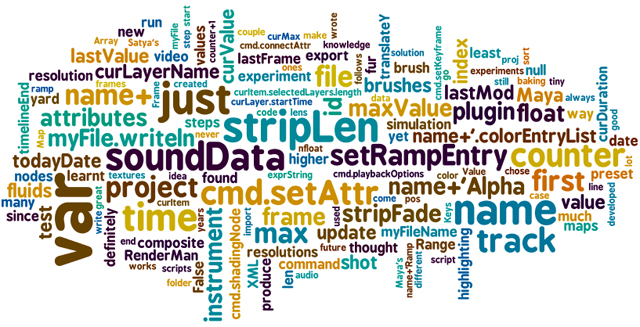 This is what you get when you wordle a blog dealing mostly with code, as is.
Well, emergence can fail…

Out of my building lies a yard which is working on the tube's line C; after a few years I feel it practically on my doorstep. The works are definitely in progress, but they run slow and noisy, as in a sort of hellish symphony out of the time. No idea when will it get to an end.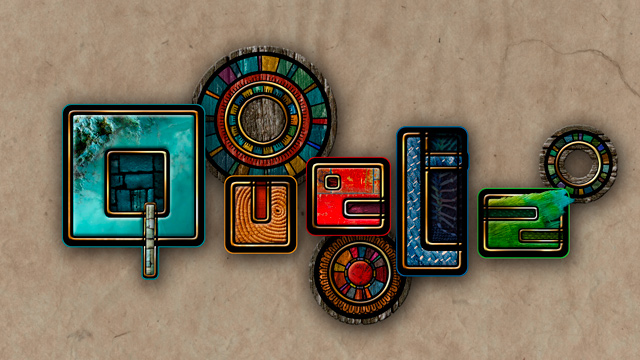 Though my Quetz project is still in a concept phase, I chose to begin working on the look for its head titles. I will use a basic set in After Effects, and a tool I developed in ExtendScript, to explain a few stereoscopic techniques, within my next speech at View Conference (Turin, October 26th to the 29th, 2010).

Continue reading →